Updated 03/11/2017
Nor'Wester Auto Rally 2017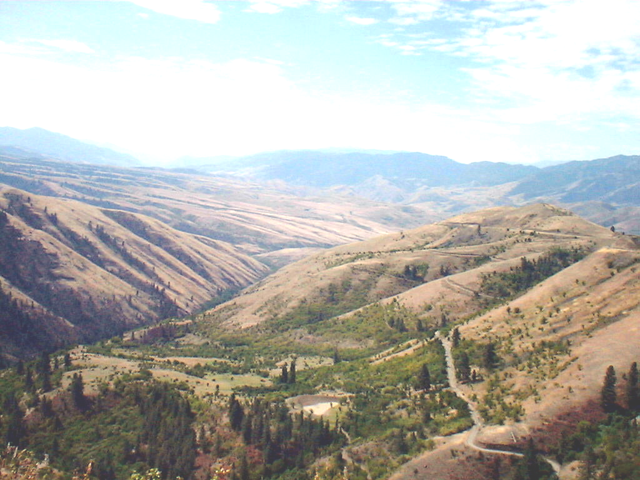 Date: September 15-17, 2017
The 2017 50th anniversary Nor'Wester will be a timed, Three-day tour of the crunchy bits of Eastern Washington, Oregon, and Central Idaho, with sustained hillclimbs, breathtaking vistas, meandering forest tracks, and a pine cone or two. Based in Clarkston Washington, the rally pursues the lesser traveled environs through ranches, farms, forests, and vineyards. Day One will be an afternoon warm-up with views north of the Clearwater River canyon, wheat fields, pastureland, and an overlook of Lewis & Clark's namesake cities. Day Two will explore the endurance aspect of Nor'Wester's past. It will be a long day. From our Clarkston base, we'll head south through Washington canyons into Oregon canyons. There will be lots of gravel. The bulk of Day Two will be in the forest. A little bit of rolling wheat fields in the morning and again in the evening. Day Three is all Idaho … lots of Idaho, mostly forest, but interspersed with rolling open spaces and some spectacular overlooks on the Lapwai Plateau. This will be an early start, with a comfortable finish.
Rallymaster: Jim Breazeale.
Routemaster: Ron Sorem
Event Fees: event $300; after September 1, $325. Extra routebook $10. Optional Saturday banquet $20/person. Entry is limited to the first 40 registrations.
Registration:

Entry List: size up the competition Entry List
Classes: Unlimited, Equipped, Seat-Of-Pants, Novice, Vintage. Read class defintions in Supplemental General Instructions.
General Instructions: Norwester will use the Rainier Auto Sports Club Touring General Instructions (PDF format) available in Rally Reference along with the Nor'Wester Supplemental General Instructions (PDF) specific to this event. Please be familiar with the definitions of your selected class. Supplemental Instructions may change at any time until the start of the event.
Headquarters and Overnight: Clarkston, WA. Quaility Inn Suites and Conference Center, our 1997 host. We have arranged a group rate for rooms: King $105, double Queen $105, King Suite $115 (all rates are double occupancy.) This block will be held through August 18th. Use rate code "2017 NorWester" at the hotel's direct line: 509-758-9500. (This block is not accessible on-line, Quality 800#, or third-party listings.) Lodging options can fill quickly in the area; we strongly encourage making a reservation early.
Saturday Night Banquet:
We are pleased to announce a return to a RASC favorite: Tomato Brothers' Grape Room at 200 Bridge Street in Clarkston. A moderate walk from the hotel, or an easy drive. The banquet dinner is optional, and is an additional $20 per person which must be paid at registration time to guarantee a spot. This banquet is a great opportunity to relax, recount the day, tell old lies or make up new ones. "Be There!"
Friday Night Social: Friday's post-rally gathering will be informal, at either of the facilities at rally HQ: The Quay, dinner until 9pm (prime rib Friday and Saturday); or the Q Lounge, until 11pm. Short Day – Short Stories?
Finish Location: "Somewhere" in the beautiful Lewiston/Clarkston valley.
Schedule: preliminary, subject to change
Friday September 15, rally HQ:
Rally check-in TBD
Drivers meeting 12:30-12:45
First car departs 13:01
First car arrives back at HQ MTC 19:01, approximately.
Saturday September 16, rally HQ:
Quality Inn "Breakfast on the House" (for hotel guests) open 6:00
Driver's meeting 0730-0745
First car departs 8:01
Lunch break in Enterprise, Oregon
First car arrives back at HQ MTC 19:01, approximately
Banquet at Tomato Brothers' 19:30
Sunday September 17, rally HQ:
Quality Inn "Breakfast on the House" (for hotel guests) open 6:00
Driver's meeting 0730-0745
First car departs 8:01
First car arrives at Finish MTC 14:30, approximately
Pacific Coast Challenge International Rally Series: 2017 Nor'Wester Auto Rally is proud to serve as Round 2 of the PCC series this year. Your participation and finish position in Nor'Wester earns points in the series. We encourage you to contest all four PCC events. Complete information on the series is available at the Pacific Coast Challenge Website.
Nor'Wester History
First run as an adventurous TSD event in 1967, Nor'Wester has a significant history in the Pacific Northwest. From 1967 until 1972, Nor'Wester was known as one of the foremost TSD rallies in the United States. In 1973, the format changed to a stage event for the new SCCA Pro Rally Series, on closed roads. This was the case through 1984, and Nor'Wester had become part of Rally Week Northwest, with Nor'Wester running one weekend, followed by Olympus the following weekend. With the advent of the WRC events coming to the forests (and streets!) of Washington, Nor'Wester fell off the calendar.
Nor'Wester' Pro Auto Rally days, either SCCA or NARRA, from 73 to 86 added to an unbroken string of 20 years for the event! Nor'Wester stage rallies took a year off here and there for the Tour de Forest name, including the predecessor of Oregon Trail ProRally in Tualatin Oregon.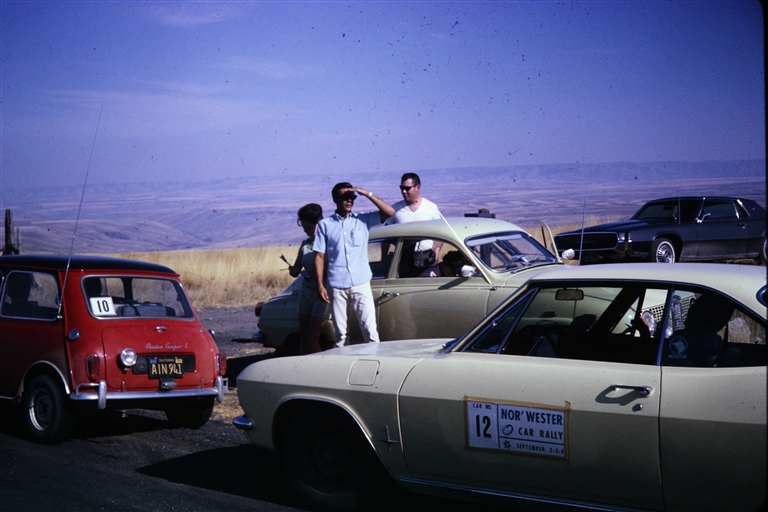 In 1996, Jerry Hines (Alcan 5000 Rallymaster) put forth the idea of running a 30th anniversary event in the original TSD format. The task of duplicating the route of the 1967 three-day rally was handed to Roy Ward. Using the original R.I.s, Roy found that "progress" had impacted the course rather significantly. Freeways had been built, new roads intervened, and some roads had disappeared entirely. But with some rerouting, and a little creativity, a route was laid out and measured, and in 1997, the 30th Anniversary Nor'Wester ran from Bellevue, WA to Clarkston, WA, then to Coeur d'Alene, ID. The third day was dropped, since so much of the third day of the original route was no longer followable. But a good time was had by all.
In 2005, Rainier Auto Sports Club continued Nor'wester tradition by crafting another memorable event, combining it's Nor'wester and Alcan style, with more secondary roads but a relaxed pace. Vancouver Island assistance was by Brian Carriere and Island Rallysport Club, including roads you might never find without such help. The 2005 Nor'wester started in Kirkland, WA and headed north to explore the beautiful scenery and back roads of British Columbia. Williams Lake in the BC interior hosted our first overnight stop, then we visited the distinctly different coastal village of Bella Coola the second night. Day three was spent cruising the Discovery Coast Passage on the BC Ferry Queen of Chilliwack to Port Hardy on the north tip of Vancouver Island. Driving resumed on the final day for a spectacular run down Vancouver Island to the finish and awards in Victoria, BC.
For the 45th anniversary, in 2012, it was run as a two-day event from Ellensburg, WA to Lewiston, ID to Moses Lake, WA. Day One left Ellensburg southbound on the old wagon road over Ellensburg Pass. Construction between Checkout and Rally Day prompted a detour through Selah. Through the hop fields recalled the 1967 and 1997 route. A long "enduro" TSD up and down the Horse Heaven Hills may have been the longest in Nor'Wester history at 71.31 miles. Tri-Cities break. Skyrocket Road, Marengo hill climb. Pomeroy Park break. Peola and Blue Mountain TSD. Asotin, for a tribute to RASC's 1995 Evergreen State 1000, up Sherry Grade, then down Weissenfels Ridge with hairpins in the dust, in the dark! The loop became a 39-mile TSD. Overnight at the Red Lion Lewiston. Day Two with no surprises, east into Idaho, Angel Grade, Peck, Central Ridge, Winchester … Back into Washington for Howell Grade, Hammer Grade, Lind Coulee, Schrag, and Moses Lake. Total 705.46 miles in 19-1/2 hours.