Updated 09/10/2019
Nor'Wester Rally 2019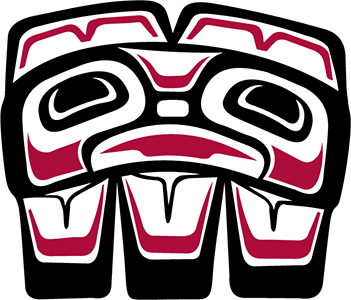 Columbia to Columbia
Border to Border
Overall Scores
Car
Name
Class
Saturday
Sunday
Total
Rank
Overall
Rank
By Class
3
Pablo Eklund & Yulia Smolyansky
Unlimited
21
13
34
1
1
2
Derek Mitchell & Pat Biggar
Unlimited
24
11
35
2
2
8
Don Gibson & Ed Millman
Unlimited
32
11
43
3
3
9
Tom Kreger & Cynthia Bushell
Unlimited
20
27
47
4
4
6
Mike Newton & Peter Schneider
Unlimited
31
22
53
5
5
7
Jeff McMillen & Ella McMillen
Unlimited
72
15
87
6
6
17
John Morgan Hay & Yen-Hsen Liem
Vintage
51
43
94
7
1
15
Mike Bond & KeVintage Murray
Unlimited
82
29
111
8T
7
5
Bob Chandler & Mark Clemmens
Equipped
68
43
111
8T
1
14
David Fox & Simon Fox
Equipped
72
51
123
10
2
13
Benjamin Thompson & Curt Thompson
Seat-of-Pants
119
63
182
11
1
4
Teresa Davenport & Gail Moore
Vintage
95
131
226
12
2
10
Simon Levear & Bill Ferber
Unlimited
184
75
259
13
8
16
Marty Lawrence & Mike Nagle
Seat-of-Pants
325
227
552
14
2
12
Greg Ficker & Everett DeVlieg
Equipped
379
178
557
15
3
18
Derek M Johnson Love & Kate Love Johnson
Novice
1478
289
1767
16
1
20
Andy Lilienthal & Mercedes Lilienthal
Equipped
1114
935
2049
17
4
19
Larry Anson & Annette Anson
Seat-of-Pants
1414
1232
2646
18
3
11
Larry LeFebvre & Brandon Harer
Vintage
69
3602
3671
19
3
Detailed Scores
Detailed Scores
RASC would like to extend a hearty thank you for all the organizers and workers that helped put on the event. These include:
Jim & Cristy Breazeale
Ron Sorem
Steve Perret
Andy Newell & Bob Sedesk
Eric Horst & Marvin Crippen
Bill Walsh & Jessica Fleenor
Jesse & Debbie Hires
Rod & Phyllis Johnson
Richard & Dolores Ranhofer
Ken & Sue Lingbloom
Jerry Hines
2019 Nor'Wester Auto Rally is proud to serve as Round 2 of the PCC series this year. Your participation and finish position in Nor'Wester earns points in the series. We encourage you to contest all of the PCC events.
Nor'wester Sponsor