Updated 08/07/2019
Nor'Wester Rally 2019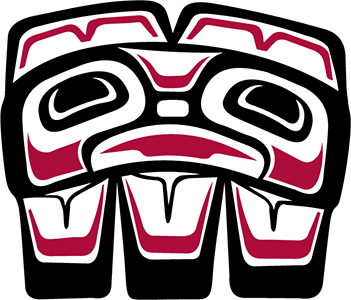 Columbia to Columbia
Border to Border
For 2019, Nor'Wester is venturing where it has not ventured previously, at least not as one straight-ish line. Starting in The Dalles, Oregon at the edge of the Columbia River, we travel scenic Historic Highway 30 for a short driver "warm-up" to Rowena Point Overlook. An Odo Check takes us the half mile or so across the river—although we need to stay on real roads, so it will be on the highway not a zip-line. You'll see twisty roads, challenging hill climbs, beautiful scenery, exposures with views, snow-capped peaks, and a whole lot more… We will lunch in Goldendale, visit Stonehenge, climb some gravel hills, and traverse the Yakima Valley before backroading into Ellensburg.
Sunday continues north along the spine of the Cascades into North Central Washington and a chance to "touch" British Columbia.
Then a southern return to the Finish in Omak.
Date:
September 7-8, 2019
Rallymaster:
Jim Breazeale
Registrar:
Contact
Eric Horst
for questions about your registration or to make any changes after you register.
Entry Fee:
$225 per car pre-paid confirmed entry, $15 for extra route book.
Classes:
Unlimited, Equipped, Seat-Of-Pants, Novice, Vintage, & GPS.
General Instructions:
Nor'Wester will use the
Rainier Auto Sports Club Touring General Instructions (PDF format)
available in
Rally Reference
along with
Supplemental General Instructions
specific to this event. Please be familiar with the definitions of your selected class. Supplemental Instructions may change at any time until provisional start order is posted.
Registration:

The Competition:
review the
Entry List
Start:
Cousin's Country Inn, 2114 W 6th Street, The Dalles, OR 97058 (Exit 84 off I-84). We have a block of rooms Friday at the Cousin's Country Inn, with standard double queen rooms at $109. Contact the Hotel on their direct line at 541-298-5161 and ask for the "NorWester Rally" rate. Guests at the hotel will have at 20% off breakfast coupon. The block will close roughly August 6. Registration on Saturday morning will be at the hotel. (Room number tba)
We will have a "no-host" gathering at the Cousin's Country Saloon and Restaurant, Friday Night in The Dalles.
Overnight
The overnight hotel is the Red Lion Hotel & Conference Center, 1700 Canyon Road, Ellensburg, WA 98626 (Exit 109 off I-90). We have a block of rooms at $109 per room. Contact the Hotel on their direct line at 509-925-9800 and ask for the "Rainier Auto Sports Club" rate. The Hotel Restaurant opens at 6am for breakfast.
Saturday Night Social
: We will have a "no-host" dinner at a nearby restaurant (tba). This is a great opportunity to relax, recount the day, tell old lies or make up new ones. Don't miss it
Finish Location:
Omak WA (tba)
Schedule:
(subject to change)
Saturday, September 7
08:30 Late registration and event check-in, The Dalles, OR
09:00 Novice meeting
09:30 Driver meeting
10:00 First car out
17:30 First car finishes, check in at MTC

Sunday, September 8
07:45 Driver meeting (if needed)
08:00 First car out
16:30 First car finishes, Omak, WA
2019 Nor'Wester Auto Rally is proud to serve as Round 2 of the PCC series this year. Your participation and finish position in Nor'Wester earns points in the series. We encourage you to contest all of the PCC events.
Nor'wester Sponsor