Updated 07/20/2021
Nor'wester Rally 2021
Cascade Passes Tour
September 25-26, 2021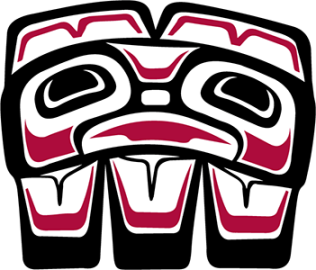 Nor'wester is a Time-Speed-Distance (TSD) rally conducted since 1967. Entrants receive instructions with specific, clear directions at speeds at or below legal limits, with specific times to start each section at one minute intervals. Nor'wester is a "closed control" format where cars do not stop at checkpoints. It's a pure touring rally with no tricks or traps, and equal penalty for passing a checkpoint (which may be hidden) early or late. Speeding is a sure way to lose as the goal is to pass at the correct second, and the car with least number of points wins. Precision timing is the main criteria, but Nor'wester also emphasizes remote areas and spectacular scenery.
Rallymaster:
Jim Breazeale
Routemaster:
Ron Sorem
Registrar:
Contact
Eric Horst
for questions about your registration or to make any changes after you register.
Committee Chair:
Jerry Hines
Entry Fee:
$250 per pre-paid auto entry, $15 for extra route book.
$200 per pre-paid motorcycle entry, $15 for extra route book.
Classes:
Unlimited, Equipped, Seat-Of-Pants, Novice and Vintage auto; Unlimited and SOP cycle
General Instructions:
Nor'Wester will use the
Rainier Auto Sports Club Touring General Instructions (PDF format)
available in
Rally Reference
along with
Supplemental General Instructions
specific to this event. Please be familiar with the definitions of your selected class. Supplemental Instructions may change at any time until provisional start order is posted.
Scoring:
Nor'wester plans to utilize
Richta GPS Checkpoints
. You must load the
Competitor
app on an Android or IOS phone or tablet to be scored. For info see
http://drscca.org/rally/using-the-richta-competitor-app/
or
http://www.cascadegeargrinders.org/Files/Competitor_Richta_App_Instructions.pdf
.
Registration:

The Competition:
review the
Entry List
Start:
Wyndham Baymont Inn, 12223 NE 116th St in Kirkland just east of I-405 at Exit 20A. Nor'wester rates till September 10 are $93.60+tax for 1 Queen bed or $102.60+tax for 2 Queen beds. Call 877-361-2496 for September 24 reservations, block confirmation #5136B248952485 for Norwester Rally. Organizers will offer late registration and a hosted reception from 6 to 9pm Friday evening.
Overnight:
Best Western Peppertree Inn, 820 Koala Ave in Omak WA. Nor'wester rate on or before August 13 is $119.99: use
https://www.bestwestern.com/en_US/book/hotel-rooms.48169.html?groupId=T79UB0H6
or call 509-422-2088. Complimentary breakfast should be available as state restrictions relax.
Saturday Night Social
: We will have a "no-host" dinner at a nearby restaurant (tba). This is a great opportunity to relax, recount the day, tell old lies or make up new ones. Don't miss it
Finish Location:
Hacienda Guadalajara
at 13400 NE 175th St in Woodinville WA around 4pm (425)483-5656
Nor'wester is a Pacific Coast Challenge International Rally Series and Northwest Rally Council (NWRC) event. Participation earns points in both series and we encourage you to compete!
Nor'wester Sponsor