Raindrop Rally 2023
"Trees to Seas"
NOTICE: Raindrop has been rescheduled from May 7 to October 8
Trees to Seas will start in Monroe and tour for 120 miles over 5-1/2 hours. Roads will be paved and suitable for any automobile.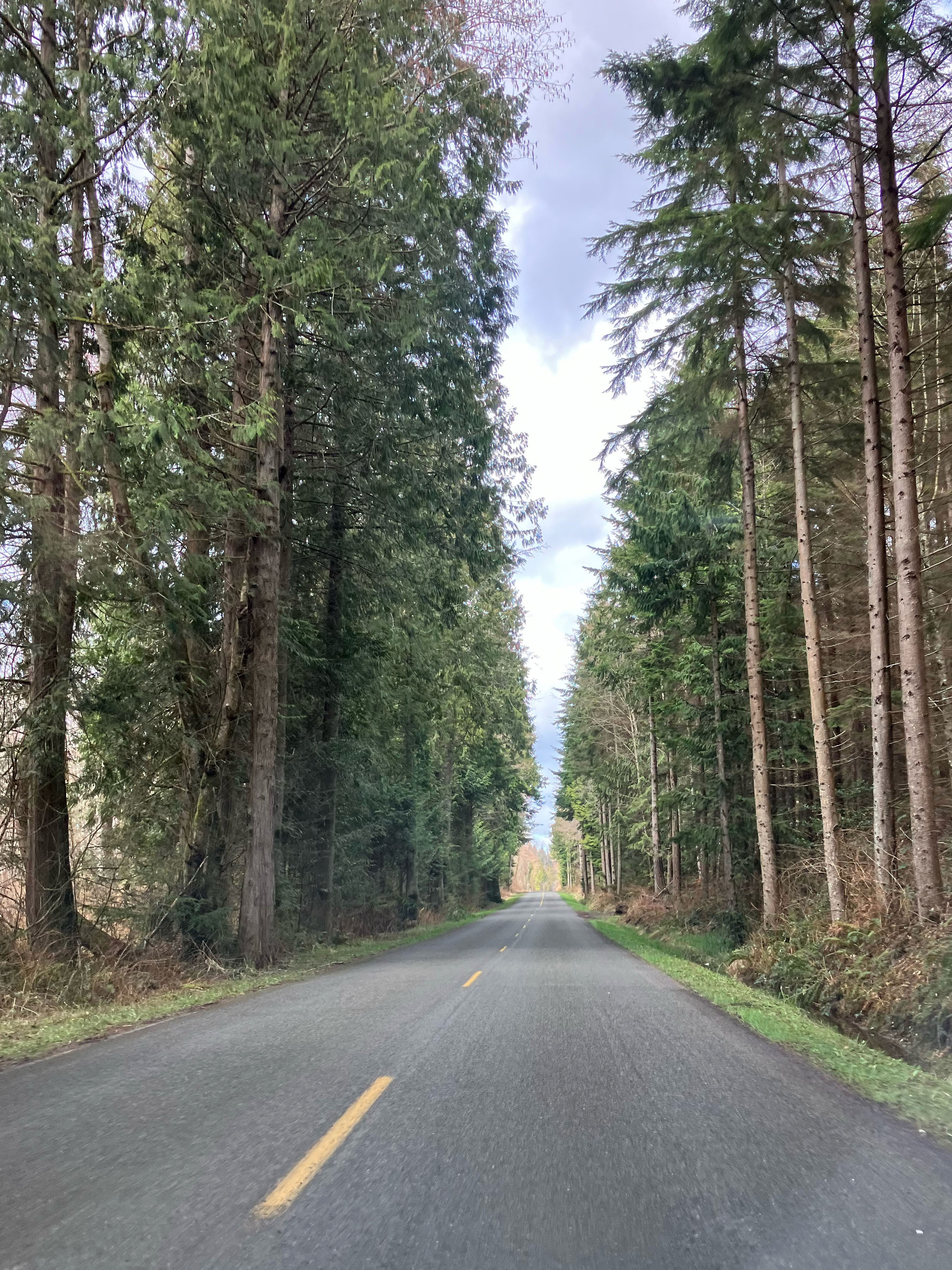 Raindrop is a leisurely paced Time-Speed-Distance (TSD) rally with fine driving roads, minimum traffic, and wonderful scenery. The rally is geared toward the novice entrant with no traps, and with mileages for every instruction, but precise timing will still be required to score well. Entrants receive instructions with specific, clear directions at speeds at or below legal limits, with specific times to start each section at one-minute intervals. Raindrop is a "closed control" (passage control) format where cars do not stop at checkpoints. The goal is to pass each checkpoint at the correct second, and the car with least number of points wins. Precision timing is the main criteria, but Rainier also emphasizes remote areas and spectacular scenery.
Date: RESCHEDULED to October 8, 2023 (was May 7, 2023)
Start Location: Monroe Square, 19905 US-2, Monroe, WA 98272. Between Taco Time and Jack-in-the-Box.
First Car Out: 10:00 AM
Finish Location: Orlando's BBQ, Oak Harbor, WA
Rallymaster: Bill Walsh
Registrar: Eric Horst Contact Eric for questions about your registration or to make any changes after you register.
Entry Fee: $50 per prepaid auto entry, $15 for extra route book. No on-site registration.
Classes: Unlimited, Equipped, Seat-Of-Pants, and Novice. (See clarifications in Supplemental General Instructions)
Registration:

General Instructions: Raindrop will use the Rainier Auto Sports Club Touring General Instructions (PDF format) available in Rally Reference along with Supplemental General Instructions specific to this event. Please be familiar with the definitions of your selected class. Supplemental Instructions may change at any time until provisional start order is posted.
Scoring: Raindrop will utilize Richta GPS Checkpoints for scoring. In order to be scored you must use your own Android or IOS device and load the Richta Competitor app. For an overview see the NWRC Introduction to Richta Competitor App (PDF).
Car numbers will be assigned on October 6th. The Richta Competitor event password will be e-mailed to all entrants on October 6th. You will be able to set up your Richta Checkpoints app after you receive the event password.
Questions about Richta usage on this event can be directed to rain23scoring@rainierautosports.com.
The Competition: review the Entry List